Managing your time, overhead, benefits package, and your bottom line can be a real challenge. Are you still cutting paychecks to your employees? When's the last time you shopped your benefits package? Are you getting the best value in retirement plans to minimize your costs and maximize your employees' returns? Start finding answers to these questions now by exploring the state-of-the-art solutions Heritage Bank can provide to your company.
Contact Us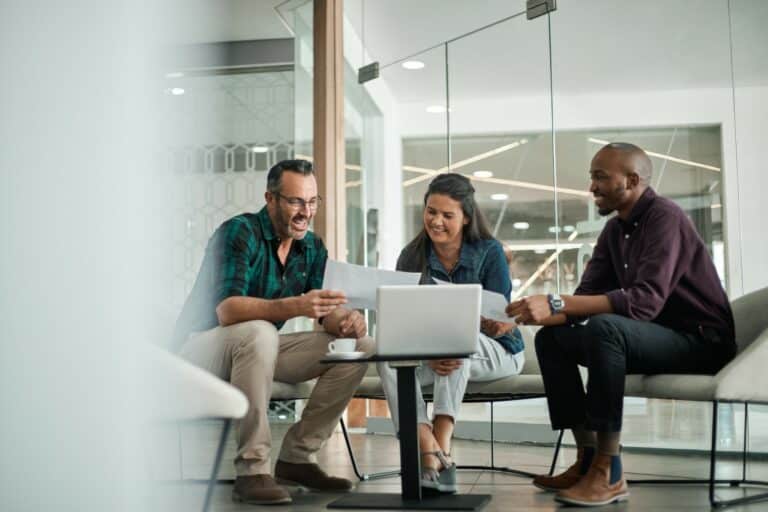 Looking for customers with maximum buying power? Then you need to be ready to accept plastic. Whether you're accepting credit cards today or just inquiring about increased revenue opportunities, let Heritage Bank play a part in your financial success. Consumers will buy more when paying with plastic because:
They're not limited to cash on hand
They'll gain loyalty points from their card issuer with every purchase (airline miles, etc.)
They can make larger purchases with increased credit card buying power
The benefits of merchant processing to your business include:
Reduced cash management expenses
Less time spent handling checks and cash
Receive up front payment for services and merchandise rather than "on account"
Attract a broader customer base since people can buy from you online and over the phone in addition to in-person
Better fraud protection with chip technology
1. How It Works
Commercial clients can utilize compact, yet robust check scanners to capture a digital image of their check deposits at their office locations. The MICR line and check images are archived for storage and retrieval purposes, and are transmitted via secure software and network connections to the bank for processing. Commercial companies have recognized the tremendous efficiencies associated with transitioning from paper-based check deposit processes to a corporate capture solution.
2. What it does for your business
Later cut off times
Lower transaction costs
Enhanced cash flow
Reduced transportation time for deposits
Earlier funds availability
Streamline deposit processes
Improves cash management – Consolidate multiple office location deposits into one banking relationship.
Image archive and research – Allows you to archive data for later on-demand searches and to burn archive data to a CD or DVD. Data security – All data transmissions between merchant and bank are performed using the latest encryption.
Accounting system interfaces – Additional customer data can be entered at time of image capture. Export files that will interface with accounts receivables applications such as Great Plains, QuickBooks, Peachtree, Solomon and more.
Heritage Bank's Remote Deposit Capture is compatible with Windows XP and Windows 2000. The Remote Deposit Capture software is easy to install and remote assistance is available through Heritage Bank's support staff.
3. How to learn more
To order Heritage Bank's Remote Deposit Capture or to learn more about our services, contact your Heritage Bank Relationship Manager.
Download PDF
Heritage Bank's Direct Deposit system can help simplify the process of paying your employees. Direct Deposit provides your business with an easy method of having the employee's net pay deposited directly into their bank account. It is a safe and secure way of electronically depositing the funds.
Heritage's Direct Deposit system provides several benefits to both the employer and employee.
No lost payroll checks.
Eliminate the expense of buying payroll checks.
Reconciling the payroll account is much easier.
Employees don't have to make a special trip to the bank to deposit their check.
Employees have their pay deposited on time. They won't need to worry when they are on vacation or away from the office on payday.
Payments made by direct deposit do not get lost, forged, stolen or misplaced.
Heritage Bank has been offering Payroll direct deposit through the Internet Banking System for many years. Many of our business customers are already enjoying the benefits of this product. Whether you want to experience Direct Deposit for the first time for your business or you already offer this to your employees and want to find out how our product works, please complete the information request below and a Heritage Banker will be in touch the next business day.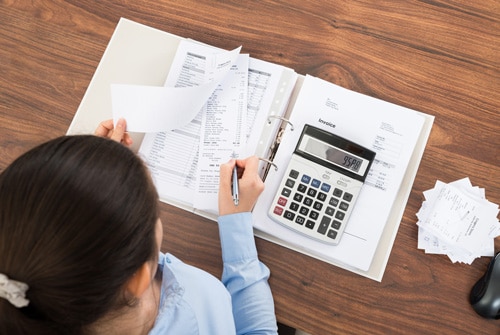 Owning a business means long hours and hard work to get ahead. After a full day, the first thing you want to do is book work, right? Wrong! At Heritage, we understand that your time is valuable. That's why we now offer bookkeeping services for your convenience.
Our Business Bookkeeping service facilitates tax preparation and good financial record keeping. In return for a modest annual fee, you'll receive monthly and year-end business bookkeeping reports from us for use by your tax preparer and for your own records.
Using our Business Bookkeeping system is easy, flexible and efficient. When writing checks, you'll code your checks according to the type of expense being incurred. The same coding system is used when depositing funds to the account. When we process your business bookkeeping for the month, these codes tell us how to slot deposits and withdrawals on the income and expense statements.
Let us handle the book work so you can use your time more profitably!