The Heritage Story began on July 1, 1952 in Wood River, Nebraska. On that date, our founder Charles E. "Chick" Moyer left a career with the State Department of Banking to enter the banking business. Chick & Donna (Bilon) Moyer purchased the Bank of Wood River and put down roots in Hall County. At that time the bank had three employees, loans (assets) of $348,000 and deposits (liabilities) of $811,000.
Over the years our company has grown considerably. Along the way Heritage Bank has developed a team of officers who have earned the opportunity to be shareholders as well through their hard work and dedication. This makes our officers, known as Relationship Managers, uniquely qualified as business partners to your operation – they're facing the same challenges as you are. These Relationship Managers provide excellent leadership to the communities we serve, and build outstanding relationships with our farm, livestock, business and consumer customers.
Heritage's strength has been built on aggressive loan growth strategies based on underlying conservative lending philosophies. One of Chick's premises "A deal has to be fair to all parties, and good for both the customer and for the bank in order to make sense" rings true to this day. We are in this for the long haul and look forward to being your financial partner as well. If you're looking for a bank that will serve as your business partner, adviser, sounding board, and co-visionary then Heritage Bank is for you. Please give us a call or stop into any of our Heritage Bank offices to get acquainted!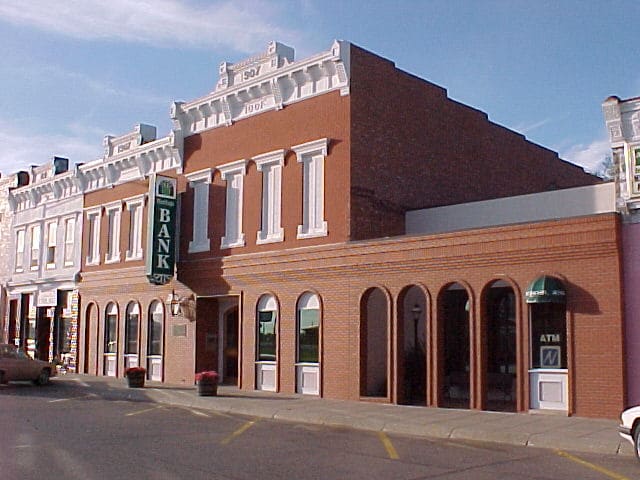 There are Millions of Reasons to Invest with Heritage Bank
The Heritage Bank Trust & Investment Services division of our company evolved from the old First National Bank & Trust Company in Aurora. In 1985, that department managed $6 million in assets (trusts, farms, investments). As of year-end 2017, our Trust & Investment Services division has grown to $228 million in managed assets. Steve Arnett and Emily Jasnowski are the Trust Officers, and Steve manages this division. He holds a B.S. degree in Finance and Economics from Rockhurst University in Kansas City, and an MBA in Finance from the University of Minnesota. Emily is a graduate of the University of Nebraska-Lincoln with degrees in Accounting and Finance.  Sam Moyer assists in the department's activities as well, where his Law Degree from the University of Nebraska-Lincoln and LLM in tax law from New York University are particularly beneficial. They are assisted by Angie Vetter. Today the Heritage Bank Trust & Investment department manages many revocable and irrevocable trusts, charitable trusts, 401(k) and personal retirement plans, farming operations and investment management accounts throughout Nebraska. Come find out why your neighbors are having their trusts and investments managed at Heritage!