[vc_row][vc_column][vc_column_text]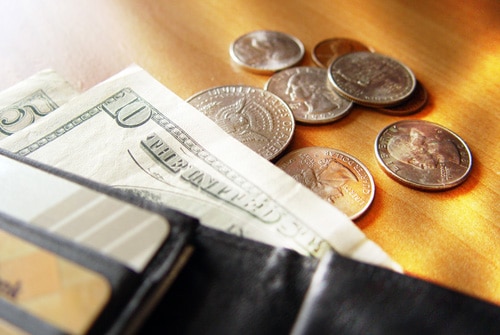 Welcome to Heritage Bank's Health Savings Account Solutions Web site! Let's start with a few notes about Heritage Bank:
Experienced. We are a full service HSA custodian, and have been in this business since 1997 when MSAs first became available.
Responsive. We'll have your HSA account opened within 24-48 hours.
Established. You'll appreciate our HSA Checking product with all the "bells & whistles". It provides easy access to a low cost HSA account with the added peace of mind that FDIC insurance delivers.
Expertise. You deserve more than a custodian, you deserve an experienced professional to answer your questions and help you navigate through the ever-evolving HSA rules.
Stability. We're a strong financial institution you can trust to be serving your HSA needs for the long-term
Commitment. At Heritage, you'll find a team of professionals who genuinely care about providing excellent service to every customer.
Proven. We are a leader in the HSA field, serving individual and group HSA clients throughout the United States. We would enjoy working with you as well!
We've designed this web page to contain all of the information we think you'll need to decide to open your HSA with Heritage Bank, and to give you great "service after the sale" by providing you the latest HSA resources and tools. If you have questions or need assistance, though, please call or e-mail, as we're happy to help![/vc_column_text][/vc_column][/vc_row][vc_row][vc_column][vc_custom_heading text="HSA Benefits
" use_theme_fonts="yes"][vc_column_text]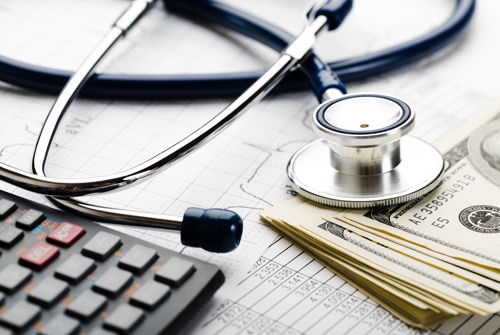 Are you struggling with cost-prohibitive health insurance premium hikes? Trying to find a way to maintain a health insurance plan for yourself or your employees? An HSA may be the solution you're looking for.
Here's how this relatively new opportunity basically works, step by step:
Purchase a qualifying high deductible health plan. The higher the deductible, the lower the premium, thus keeping more money in your own pocket.
Establish an HSA account with a qualified HSA custodian.
Contribute up to 100% of the allowable contribution limit (set by the IRS annually) into the HSA account. Think of it as using the premium savings to fund your HSA.
Get a federal tax deduction for your contribution, reducing your taxable income and again, keeping more in your own pocket.
Use the money in your HSA account to pay for qualified medical expenses tax-free as you incur them, if you wish.
What's left at the end of the year stays in your HSA account (it's your money), and can be used on future years' medical expenses.
Looking at the "big picture" an HSA can revolutionize health care in that it puts the consumer (not the insurance company) back in the driver's seat when it comes to purchasing health care services. The concept, of course, is that if the consumer will be paying for a medical product or service, they'll only request it if it's truly necessary, and they'll first inquire as to the cost and/or less expensive comparable alternatives. Since they'll be spending their own money, they'll become wiser shoppers as they strive to use the dollars as efficiently as possible.[/vc_column_text][/vc_column][/vc_row][vc_row full_width="stretch_row" css=".vc_custom_1512872410380{margin-top: 30px !important;margin-bottom: 30px !important;padding-top: 30px !important;padding-bottom: 30px !important;background-image: url(https://bankonheritage.com/wp-content/uploads/2017/12/MoneyWhiteHeader.jpg?id=3416) !important;background-position: center !important;background-repeat: no-repeat !important;background-size: cover !important;}"][vc_column width="2/3″][vc_column_text]
Online Application Form
[/vc_column_text][/vc_column][vc_column width="1/3″][vc_btn title="Click Here" style="flat" color="warning" align="right" link="url:https%3A%2F%2Fbankonheritage.com%2Fwp%2Fhealth-savings-account-application%2F|||"][/vc_column][/vc_row][vc_row css=".vc_custom_1512872478476{margin-bottom: 30px !important;}"][vc_column][vc_custom_heading text="Group HSA
" use_theme_fonts="yes"][vc_column_text]Yes, we handle group HSA plans! We would be happy to work with your group on establishing HSA accounts for each of the eligible employees. You'll find these two spreadsheets helpful in understanding the process for establishing a group of HSAs with Heritage Bank, and in remitting periodic contributions to the employees' accounts. We'll work hard to make your role in this process as easy as possible![/vc_column_text][vc_custom_heading text="Contact Us" use_theme_fonts="yes"][vc_column_text]If you have questions about opening a Heritage Bank HSA account, feel free to contact us via email or telephone between 8 a.m. to 5 p.m. CST Monday through Friday.[/vc_column_text][vc_row_inner][vc_column_inner width="1/2″][vc_column_text]Sara Arnett
308.583.2266 ext. 17
Toll-free 888.550.5254
arnettsa@bankonheritage.com
Debra Rouse
308.583.2266 ext. 12
Toll-free 888.550.5254
roused@bankonheritage.com
Susan Jarzynka
308.745.1500
sjarzynka@bankonheritage.com[/vc_column_text][/vc_column_inner][vc_column_inner width="1/2″][vc_column_text]Mailing Addresses:
Heritage Bank
Attn: HSA Dept.
PO Box 349
Hastings NE 68902-0349
Heritage Bank
Attn: HSA Dept.
PO Box 487
Wood River NE 68883-0487
Heritage Bank
Attn: HSA Dept.
PO Box 543
Loup City NE 68853
Heritage Bank
Attn: HSA Dept.
PO Box 84
St. Paul NE 68873[/vc_column_text][/vc_column_inner][/vc_row_inner][/vc_column][/vc_row][vc_row css=".vc_custom_1512872553113{margin-bottom: 30px !important;}"][vc_column][vc_column_text]Enroll Today! – Download this file to your computer, complete the form and print. Then return the completed form to Heritage Bank.[/vc_column_text][/vc_column][/vc_row]